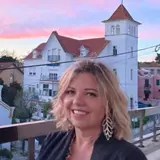 Absolutely fantastic celebrant service
★ ★ ★ ★ ★
Julianne was just divine as our celebrant. She actually exceeded my expectations of what a celebrant could be. I'm not sure I can fully explain just how lovely and joyous and warm her service was, from planning through to our wedding day.
During planning stage, her communication was spot on. She really has great intuition I think, and where I was a little lost on some things, she guided me to what ultimately turned into perfect solutions. On the day, Julianne came across as highly professional, experienced, a calming force, yet still joyful and delightful to be in her presence. Everything I hoped for. A friend who was at my wedding has already booked Julianne for her destination wedding in Spain. No better compliment I think. I highly recommend Julianne as a most wonderful celebrant.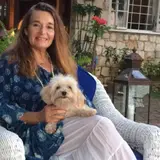 Unforgettable and magical
★ ★ ★ ★ ★
If you are looking for the perfect wedding efficient, then look no further, I highly recommend Julianne.
Julianne is one of those remarkable people who's presence has a calming effect yet she is funny, warm, flexible and truly caring. She makes you feel that you are handing over one of the most important days of your life into highly capable hands, and you are. Julianne"s approach is professional and efficient. This is someone who puts her clients first. One of Julianne's talents that sets her apart from most officiants is her gift for imaginative and poetic writing which she utilizes beautifully in her ceremonies. She created a ceremony for us on a beach in Oaxaca Mexico during the most magnificent sun set. We requested a sand between toes, informal affair with a Mayan flavor which she delivered beyond our expectations. The most unforgettable element was the inclusion of a genuine medicine woman who surprised everyone when she appeared out of the blue and smudged everyone present with sacred herbs while she sang Mayan chants for happiness, prosperity and good luck. I don't think anyone present will ever forget our wedding, it was one of those magical experiences that is impossible to put into words. Thank you Julianne for making our wedding so special and unforgettable. Caroline.